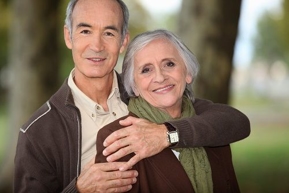 2014 was a great year that's filled with love and charity. We, together with the Stress Relievers, enjoyed a lot of good memories helping those who are in need and we can't wait to help more people out. To kick off another year of our Happy Hour events, we are dedicating this month's affair to benefit the seniors in nursing homes.
Valentine's Day is coming and people are excited. Most of us are looking forward to receiving or giving chocolates and bouquets of flowers to and from our loved ones. Most of us may also be wishing for romantic, candlelit dinners. But let us not forget that there are seniors living in nursing homes who may not have visitors on this momentous day. In fact, studies claim that about 60% of residents in long-term care facilities or nursing homes never get visits from their loved ones. Unfortunately, more than 50% of residents no longer have close relatives who can see them. And even more so, 46% do not have children. With all these in mind, we believe that it is up to us to fill their hearts with joy.
The Stress Relievers' Annual Holiday Drive
For our February Happy Hour, we are once again knocking on your kind hearts to help us gather Valentine's Day candies that we can distribute to nursing homes. Donations will be accepted tomorrow, Wednesday, February 4, 2015 from 5:30 PM to 7:30 PM EST in Shooters Waterfront, 3033 NE 32nd Avenue, Fort Lauderdale 33166. Click the map below for driving directions.
What Can You Do To Help?
You're qualified to register and attend the event if you are a property manager or board member. We apologize but NO VENDORS/PROVIDERS OF OTHER SERVICES. Simply fill out the registration form, print it out and bring it with you. Don't forget to also bring Valentine's Day candies for the elderly. We'll be hosting a special raffle for everyone who donates and also provide a ticket for each of item that will be donated.
Who Are The Stress Relievers?
The Stress Relievers is an informal group of family-owned companies that deliver services to property managers, building owners and board members in Miami Dade, and Broward. The group is driven by the goal of creating enjoyable and yet enlightening events that focus on the improvement of life in the community. We started out through "meet-and-greet" events which later on developed into activities and programs that increase social awareness and center on pushing towards remarkable causes. Today, the group is comprised of Best Roofing, Elcon Electric, Driveway Maintenance, Glazer & Associates, P.A., Scarr Insurance Group, Service Master 24/7 and yours truly, Douglas Orr Plumbing.