Our Charities & Donations in Miami
Cystic Fibrosis Foundation & Us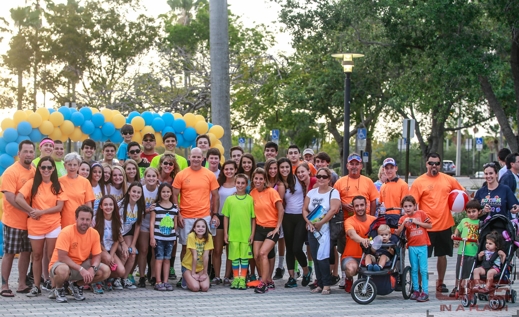 The Cystic Fibrosis Foundation supports a cause that has the utmost support of Douglas Orr Plumbing. We seek to fund research for, and entirely eliminate, Cystic Fibrosis (CF). In 2003, Wayne Orr's wife Leah gave birth to their youngest daughter Ashley who was born with CF, a progressive genetic disease that severely damages the patient's digestive system and lungs. Approximately 10 million Americans carry the defective genes that cause CF, but do not display its symptoms themselves. Also, at least one person dies due to CF every single day.
The Cystic Fibrosis Foundation was founded nearly 50 years ago with the intention of raising awareness and finding a cure for CF, infants born with the life-threatening disease were typically not expected to live past their first birthday. However, the Cystic Fibrosis Foundation has grown rapidly, conducted extensive research on the disease, and worked hard to help patients who suffer from CF to cope with this debilitating condition. As a result, today, more than 40 percent of patients who suffer from CF live past 18 years of age.
Working for a Cure
When Ashley was born with CF, Leah and Wayne made it their personal mission to help find a cure that would let their daughter live a normal and healthy life. They've become deeply involved with the Cystic Fibrosis Foundation and hosted any number of their own events in an effort to raise awareness and funds. The couple has organized numerous Walk-A-Thons and Leah has written two books for which the proceeds are all donated to the Cystic Fibrosis Foundation. Since 2003, they have raised nearly 1 million dollars in order to help find a cure for CF.
While CF is a terrible and complex disease, many scientific experts on the subject believe that a cure can be discovered within our lifetime. Fortunately, with the help of this amazing organization and the extensive work that it has done, Ashley has maintained remarkable health. We are entirely committed to helping find a cure for CF and we will not stop until one is found.
The charities and organizations that we support and work with include:
Relay for Life
Hialeah Police
Sagemont School
God's Little Acres
Miami Springs FOP
Hurricane Football
HOPE South Florida
Weston Soccer Club
PACE Center for Girls
Plumbers Local Union
Habitat for Humanity
The Pantry of Broward
Divine Savior Academy
Cypress Bay High School
American Cancer Society
Ted Hendricks Foundation
American Heart Association
Miami Springs Optimist Club
South Florida Wildlife Center
The Cystic Fibrosis Foundation
Hialeah – Miami Springs Rotary Club
To learn more about our supported charities & donations in Miami, contact us today at (305) 240-6731!